What's better than a vacation?
More vacation.
That's why we created Air Canada Rouge, to help make the most of your cherished days off in every way we can. Our Air Canada Rouge experience is designed with the care your vacation deserves – from charming service and good prices, to reliability, comfort and rewards. So whether it's an impromptu long weekend or a weeklong escape… your vacation will start the moment you step on board.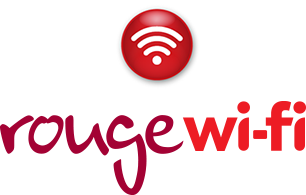 What's New?
We are bringing Wi-Fi to your smartphone, laptop, and tablet so you can enjoy high-speed internet in the sky.
Need to check in at the office? Done. Plan your trip before you arrive? Easy. Sit down to a TV marathon on a break from your video game? Just hit play.
Beginning this month, our entire fleet is being equipped with high-speed Wi-Fi. First up, our Airbus 319s will be complete this Spring, followed by our Airbus 321s beginning later this year and finally our Boeing 767s starting next year.

Go Someplace Nice
Escape within Canada, to the Caribbean, Mexico, the U.S., Europe, South America, Central America, Africa or Asia with Air Canada Rouge and enjoy smooth and easy connections from anywhere Air Canada flies.
Vacation Ahead.